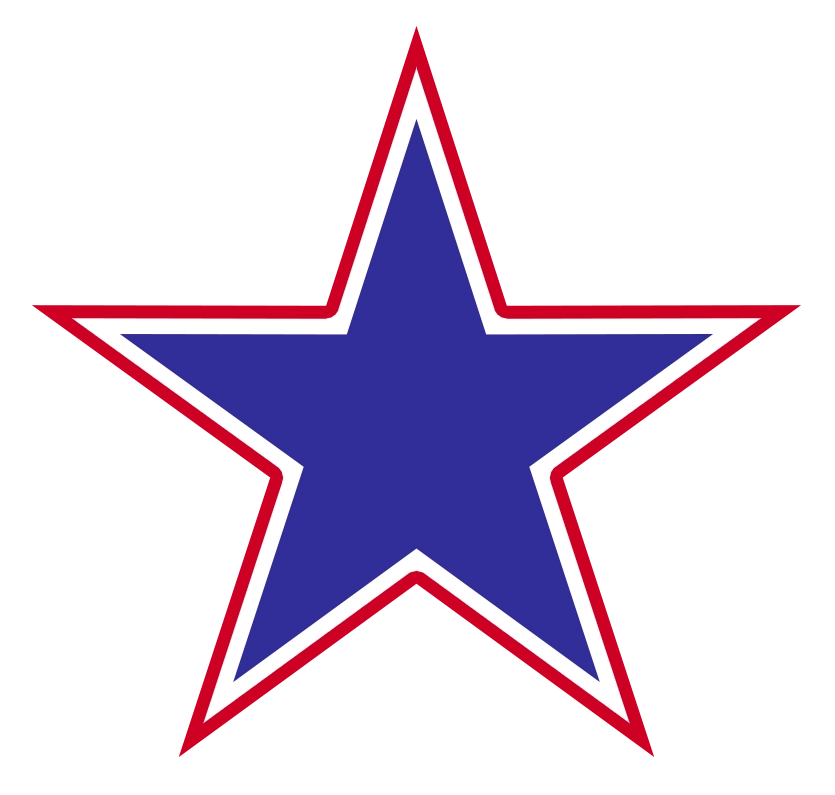 Questions? Read our
F.A.Q.'s
The Area's Leading
Roofing contractor
How do I know if I need a new roof?
There are many different factors to consider. Please refer to our Roofing Services page for a more detailed answer, or give us a call. Obvious signs are missing shingles or water intrusion into the home.
How long will it take for you to complete the work on my roof?
For residential roofs, one or two days is the norm (depending on the size of your roof). A very large roof or a roof requiring substantial repairs could take longer. The weather can also delay the process, but we will always ensure the roof is watertight from beginning to end. 
Can you just cover over my existing shingles instead of tearing them off?
Sometimes we can, depending on your roof and what's up there. Most re-roofs should be evaluated on a case by case basis. Generally speaking, tearing off existing materials, inspecting the wood underneath (as well as the general integrity of your roof structure), and then installing your new roof will guarantee optimum long-term performance.
What do you do about roof flashing?
Flashings are used wherever something intersects the roof. These are the most important areas of your roof. Various materials can be used to protect these areas: sheet metal (copper, galvanized steel, aluminum), Lead, ice and water shield, membranes, and sealants can be integrated at siding, chimneys, walls, gutter lines, skylights, pipes, and vents. If the existing flashing is in good shape they can sometimes be reused. However, since flashing can be the most critical roof component we recommend new flashings if there is any concern about the existing. 
What Do You Do About Skylights?
For a new skylight installation, there's no better time to have the work done than when you're replacing the roof on your house. If you have skylights that leak or give you other problems, we will come out and diagnose the problem to the best of our ability. In this day and age skylights on shingle roofs have become much more common, and affordable. If you would like to add a skylight let our estimators know and we will provide you with a variety of options. 
Do You Clean-Up Around Our Home Once You've Finished?
We will rake and sweep all debris from the roof and around the house (sidewalks, driveways, etc.). Then we will use nail magnets to find and pick up all the nails. Lastly, we will perform a final inspection on your new roof and your grounds to assure your complete satisfaction.
Are you an experienced roofing contractor?
American Roofing & Vinyl Siding has been in business since 1999. With more than 20 years of experience, we're happy to provide you with a list of references who will confirm that we do our work as promised. We stand by Our Work and will provide knowledgeable, honest answers to your questions.
Do you carry workers' compensation insurance or liability insurance?
We are fully insured for both workers' comp and general liability coverage. What this means to you is that you will never be responsible for any of these expenses. We will be happy to provide certificates of insurance for you.
Do you really provide free, no obligation estimates?
Absolutely, we value each of our potential customers, and it is no inconvenience whatsoever to come have a look at your home. We sincerely appreciate the opportunity to provide you with a complimentary estimate for the work that you might require. Our experienced estimators will come out and evaluate your situation and provide an honest assessment including what we would recommend.
How can I find a contractor that I can trust?
Surveys have shown that the number one criteria most people use to pick a roofing contractor is trust. The NRCA (National Roofing Contractors Association) recommends that you look for a contractor who fits the following criteria:
The business has a proven track record.

Check references.
Talk to your local building department.
Lok at the work they have done in your area.

The business is stable.

How long have they been in business?
Who owns the company? 

The business provides expertise.

Are installers experienced?
Does the contractor provide training and oversight of work? 
Has the contractor achieved certifications frommanufacturers?

The business provides an understandable contract.

Don't sign something you can't understand.
Make sure you understand what you are getting, what it will cost, and when payments are due.
How can I (the homeowner) help prevent future roofing problems?
At least annually, take a look at your roof to see if there are any cracked or missing shingles, deteriorated flashing, loose seams, and other signs of problems. Indoors, check for discolored drywall, peeling wallpaper, or cracked paint, which may be due to the roof. If you see any of these, call American Roofing & Vinyl Siding, for an immediate evaluation (the faster we can solve your problem, the more we can eliminate further damage).
Insurance Claims
Hail, wind, and storm damage are considered an insurance loss on your homeowner's policy. Most insurance companies will pay the entire cost, less your deductible, for replacing the roof if it is damaged. The claim is also considered a natural disaster and does not count against you for future rate increases.
American Roofing & Vinyl Siding specializes in accident and weather related damage repair and replacement, including exterior roofing, gutters, siding, windows as well as interior painting, sheetrock, ceiling texture, flooring and carpet cleaning. We will help you deal with your insurance company and meet with your insurance adjuster if requested. Our involvement prevents you from getting stuck with a settlement that won't cover your costs, or even worse, getting denied. With American Roofing & Vinyl Siding you pay no out-of-pocket expense other than your insurance deductible. We agree to accept what your insurance company will pay for the claim, including your deductible, and ensure the highest-quality repair or replacement. You may also benefit from upgrades that we typically offer as signing incentives, such as upgrading the customer from 3-tab shingles to architectural shingles at no additional charge. Our company is also the most credentialed roofing contractor in the Mid-South, and our employees are trained to the highest standards.
MY ROOF IS NOT LEAKING. HOW DO I KNOW IF I HAVE HAIL DAMAGE?
In a hailstorm, most hail that hits your roof and house may be too small to cause any damage. However, a percentage of the hail may be large or irregularly shaped, which can cause severe damage that may not be readily apparent and may not start leaking for some time. It's best to have your roof inspected by a state licensed roofing contractor to determine if you need to file an insurance claim and have an insurance adjuster assess the total amount of damage incurred.
SHOULD I GET SEVERAL ESTIMATES?
It is always prudent to get more than one estimate. However, when insurance is paying for the work, the dollar amount of the estimate is not very important as long as it is equal to or less than the insurance company estimate. In all such cases, with American Roofing and Vinyl Siding, you will only be paying your deductible, so your cost with us will be what the insurance company pays, plus your deductible. Therefore, your decision should be based on going with the contractor that you feel most comfortable with and whom you feel will perform the best job.
THE INSURANCE COMPANY WITHHELD DEPRECIATION ON MY ROOF. WILL I GET THAT MONEY?
Yes. Most homeowners policies cover full replacement value. The first check the insurance company gives you is the Actual Value (AV); what the roof is worth today with its useful remaining life. The money that was withheld is called the depreciation, or technically, the Replacement Value (RV), and will be paid to you when the work is completed or most times upon the submission of a signed contract with a licensed contractor for the work specified in the insurance adjusters summary report.
WHY DID THE INSURANCE COMPANY WITHHOLD DEPRECIATION?
There are two reasons that the insurance companies hold some money back. The first reason is to make sure that you get the work done. Past experience has shown them that, if they give the customer all the money upfront, many people end up spending it on something else.
The second reason is that they wish to make sure that you pay your full deductible. The insurance companies reason that, if you are given all the money to begin with, many people would naturally try to find a contractor who would perform the job for the dollar amount in hand. By holding a retainage amount, they can adjust the amount of the final payout based on the roofing contractor's invoice, thus assuring that the customer does pay the deductible.
THE INSURANCE IS ONLY PAYING FOR PART OF MY ROOF, AND MY NEIGHBOR'S INSURANCE COMPANY PAID FOR THEIR ENTIRE ROOF; WHY IS MY INSURANCE COMPANY ONLY PAYING FOR PART OF MY ROOF?
No two houses receive the same amount of damage in a storm. Your neighbor may have sustained extensive damage, and you may have received none. The insurance company will only pay for the actual damages incurred. If the entire roof was not damaged, unfortunately, the insurance company cannot pay for the whole roof. However, it always helps to have your roofing contractor inspect the roof with your insurance adjuster to accurately assess all damage to the roof. Sometimes insurance adjusters may not be able to see all the damage if they're not able to walk on a step roof and photograph certain areas. American Roofing and Vinyl Siding ensures a helpful presence to look out for your best interest and assist the insurance adjuster if needed with damage assessment, photographs, and measurements.
WHAT IF YOUR ESTIMATE IS GREATER THAN THE INSURANCE COMPANY'S ESTIMATE?
Usually, this is because of something the insurance adjuster missed in the scope of work to be completed. We can almost always work something out with the insurance company. We will submit what is called a "supplement" with documentation in the form of pictures, measurements, and paperwork. The insurance company will review the supplement and upon approval, send a check for the additional monies needed to make the repairs.
ON MY PAPERWORK, IT LOOKS LIKE MY INSURANCE COMPANY HAS ALREADY DEDUCTED MY DEDUCTIBLE FROM THE CHECK THEY SENT ME?
When most people look at their insurance paperwork they are confused, because they think the insurance company deducted their deductible from the money the insurance company has sent them. However, the deductible is the amount that the homeowner is responsible for paying directly to the contractor. The insurance company subtracts the homeowners deductible amount on the paperwork from the total amount the insurance company allows for the claim since the homeowner will pay their deductible directly to the contractor. The balance after subtracting what the homeowner will pay directly to the contractor as a deductible is the total amount the insurance company will actually pay for the claim.
HOW CAN I AVOID PAYING THE DEDUCTIBLE?
Legally, you can't. Of course, a roofer in collusion with a homeowner can submit falsified invoices. However, doing so is insurance fraud. Please don't ask us to do this.
We're here to help you through
any roofing emergency.
Call our 24/7 emergency hotline for immediate response to any roofing emergency due to damage from weather, fire, or vandalism. Please call us immediately if you suspect your current roof may have wind or hail damage from a recent storm. Our roofing experts will come to your home to assess the damage and give you a free estimate.