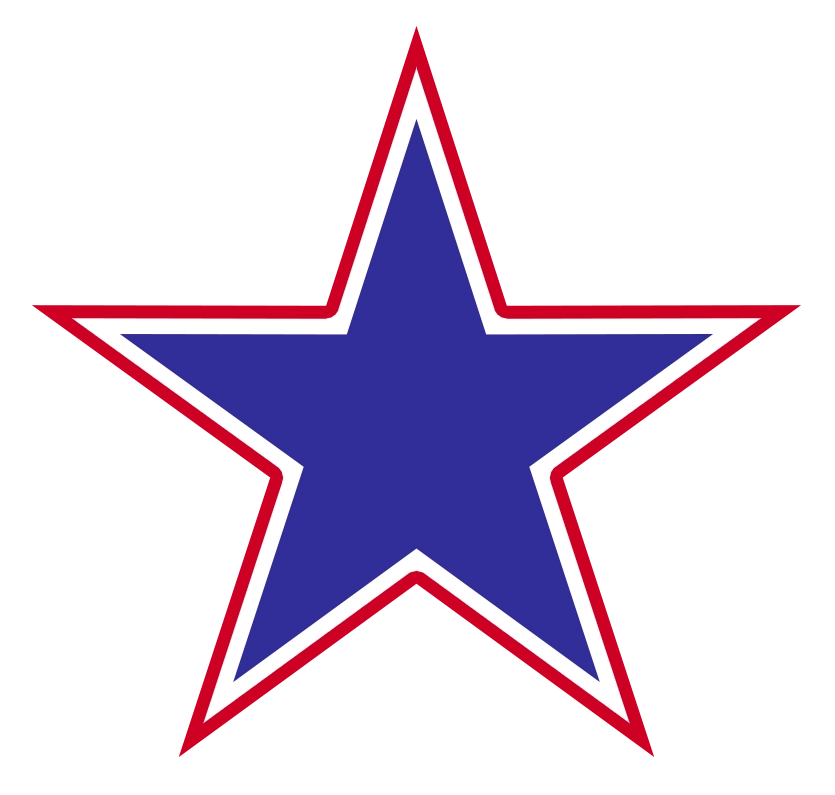 Residential 
Gutters & Siding
Serving All of South Georgia with
Rain Gutter & Siding Solutions
American Roofing's years of experience with gutter installation and vinyl siding are evident on every job. Our professionally-trained installers strive for your 100% satisfaction, and we use only the best materials. Let our experienced staff assist you today. Call us today to make an appointment, or complete our online estimate request form.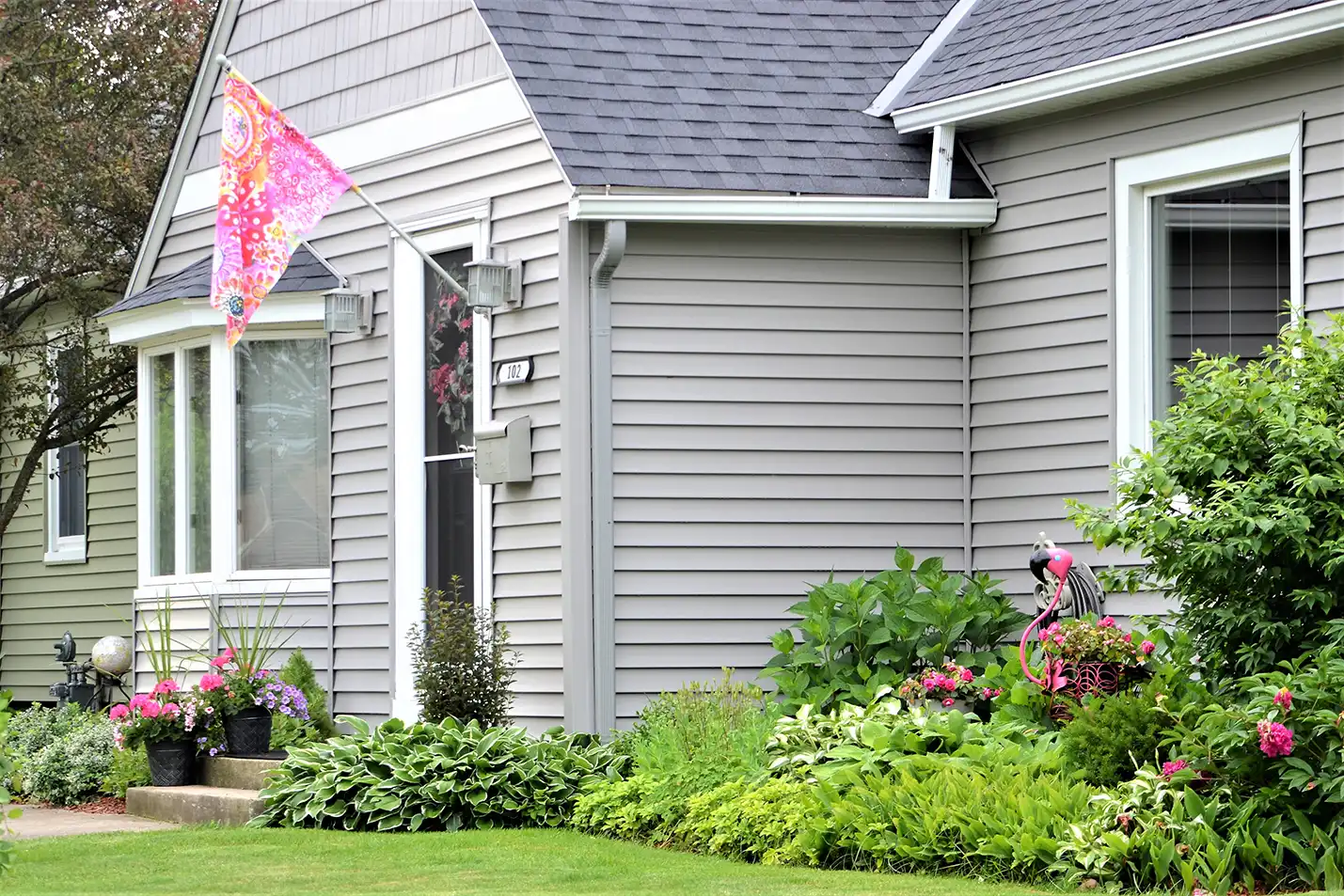 Rain gutters are an essential part of your home's infrastructure. Gutters direct rainwater away from exterior walls and windows and protect the foundation of your house. When installed with the proper slope, the gutters channel the rainwater into vertical downspouts that send it away from your home, thereby helping to prevent mold, mildew, dampness in crawl spaces, and cracks in the foundation. Without gutters, the runoff from your roof will gradually create trenches in the ground below the overhangs, and if you have a basement, it can lead to leaks and water damage. To prevent damage gutters direct water away from your house as quickly as possible.
Structurally, gutters are channels or troughs typically made from soft steel and plated with zinc to prevent rust. Gutters installed in your home are typically made from aluminum, which doesn't rust, and is available in many colors. The slope of your roof, the number of gables and dormers, and the type of material covering your roof are all factors that affect the kind of gutters that would work best for your home.
Rain gutters come in standard lengths. Each section is connected by soldering the joints. However, over time these joints begin to leak and defeat the purpose of the gutters. One way to prevent this problem is to use seamless extruded gutters custom-made to fit your house.
Gutters are fastened to your home's fascia boards, typically 1×6 horizontal boards attached to the end of rafters outside the building. They may be secured using straps, hangers, and screws or spikes with ferrules. We are careful to ensure the slope is approximately ¼ to ½ inch for every 10 feet of the run to ensure the gutters drain correctly.
Periodic cleaning of rain gutters and downspouts is a recurring nightmare for many homeowners. Obtaining a tall ladder and dragging it all around the house, positioning it to avoid shrubbery, and then climbing to the roofline and cleaning out the debris is a messy and dangerous job. Alternatively, you can pay to have your gutters cleaned professionally, which can be costly. Failure to clean gutters can lead to overflow, and the added weight of the debris to that of the water can result in the rain gutters pulling loose from the house.
American Roofing provides a complete range of rain gutter covers, screens, and leaf protection and can easily customize gutter protection that fits your home. With gutter protection, there's no need to worry about clogs or the hassles of cleaning. Your rain gutters will also function properly and drain rainwater much more efficiently. Protecting your gutters may pay for itself, as there are no more costly gutter cleanings or roofer fees.
No matter the size of your home or gutters, we can design and install a gutter protection system that works. Never clean another gutter again with gutter protection from American Roofing. Schedule your appointment today!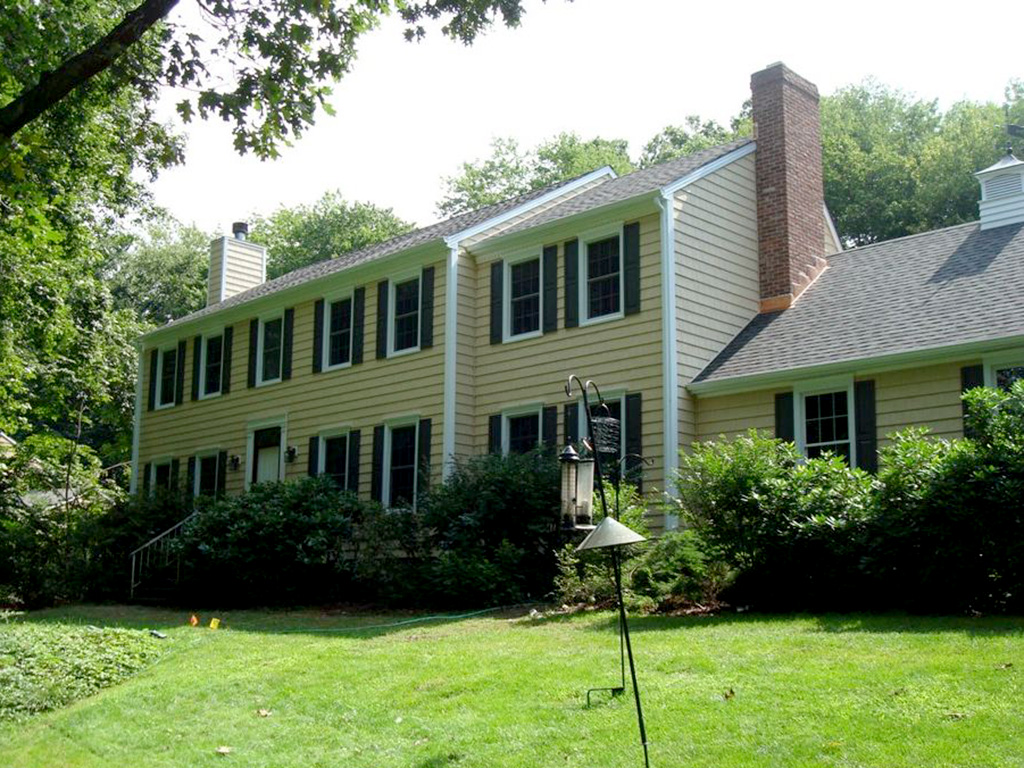 Vinyl Siding
The home's exterior covering is the most crucial aspect of protecting a homeowner's investment. It also will influence the appearance and curb appeal of your home. There are many choices on the market today, including brick, stucco, wood clap, vinyl, and cement board, to name a few. It is essential to choose a material that has a proven reliability record. Multibillion-dollar lawsuits have occurred recently over Masonite, wood composite, and certain stucco sidings. The homeowner in these suits typically recovers only a percentage of the depreciated material cost. This may amount to only 10% to 15% of the price of re-siding a home.
Vinyl siding and fiber cement board (commonly referred to as Hardiplank) are popular siding materials. Both siding materials have proven reliability records and are affordable compared to brick, stucco, or other exterior choices. Vinyl siding is unchallenged in cost and low maintenance and does not rot or flake. Furthermore, a recent report found that it recovers nearly 70% of the installation cost at resale. It is important to note that vinyl siding is available in many grades.
American Roofing uses only the highest-grade vinyl siding. Call us today to make an appointment, or complete our online estimate request form.
We're here to help you through
any roofing emergency.
Call our 24/7 emergency hotline for immediate response to any roofing emergency due to damage from weather, fire, or vandalism. Please call us immediately if you suspect your current roof may have wind or hail damage from a recent storm. Our roofing experts will come to your home to assess the damage and give you a free estimate.